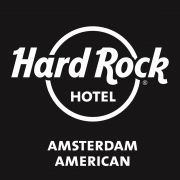 Hard Rock Hotel Amsterdam American
Gepubliceerd: 29 dagen geleden
Bartender Café Americain PT/FT
Gepubliceerd: 29 dagen geleden
An opportunity to work in Amsterdam's famous Art Deco restaurant, which also houses the very first Hard Rock Hotel in the Netherlands. Do you offer VIP treatment to every guest you serve, and are you equally passionate about food and drink as you are about your latest Spotify playlist? Then Café Americain wants you!POSITION SUMMARY
As a bartender, the bar in the heart of Café Americain is your domain. This is where you will prepare all your drinks, from cappuccino to gin and tonic, with the same loving care - and impeccable quality. You are abreast of the latest trends and ingredients in drinks and beverages. Guests can always consult you about special beers, local spirits or special cocktails - and you will serve each of them with a special individual nuance. A good bartender is cheerful and full of energy, and is always able to come up with an entertaining anecdote or two about the café and hotel. And of course you know how to keep your work area spotlessly clean all day long. So you will make the bar the reason why people visit the Café Americain.
PRIMARY RESPONSIBILITIES
This job description reflects the position's essential functions it does not encompass all of the tasks that may be assigned:
Receiving guests, taking orders, providing information about drinks and food.
Passing on or preparing orders yourself.
Taking care of the mice & place, such as checking the bar and the sitting area.
Replenishing the bar stock by collecting and putting away the necessary items.
Cleaning up the work areas and bar equipment after working hours.
Stock juice, mixers, soft drinks, beer, wine, liquor, and supplies.
Maintain positive and professional communication with all staff.
Ensure a healthy and safe work environment for co-workers and guests.
Be knowledgeable of property facilities, services, hours of operation, in-house events, conferences, and amenities to proactively assist guests.
REQUIREMENTS
EXPERIENCE, EDUCATION, AND CERTIFICATIONS
MBO 2-3 working and thinking level.
Familiarity with the (legal) safety and (social) hygiene regulations.
SKILLS
You have a high level of responsibility and are service oriented.
You are fluent in English. Any other language? Fantastic! The more the merrier.
You have a presentable appearance.
You have excellent communication and service-related skills.
You are highly motivated, a flexible personality, with the ability to handle stress well.
You have a proactive attitude, are creative and you see everything that happens.
You are familiar with Micros (POS system).
Excellent knowledge of bartending (eg. cocktails, liquors, barista etc.).
ADDITIONAL REQUIREMENTS
Not averse to rotating and weekend shifts, and working on public holidays.
Passion for music and knowledge of music trends preferred.
WHAT CAN YOU EXPECT FROM US
Hard Rock Hotel Amsterdam American is part of Eden Hotel Group.
A fulltime contract with a gross salary starting at €2.150 per month (based on full-time employment).
The Eden Basics are in good hands with us. Think good collective insurances and a travel allowance.
Two free nights per year in an Eden Hotel of your choice.
Substantial discount on even more nights at Eden Hotels, also for Family & Friends.
Team member and family room rate discount at Hard Rock Hotels.
Inhouse experience at Hard Rock Hotel Amsterdam American.
25 days of holiday (based on fulltime contract) and the option to buy 5 extra days of holiday.
Continued self-development at the School of Hard Rock.
Bicycle scheme via the company scheme.
Have your online orders conveniently delivered to the hotel.
A nice colleague bonus scheme.
Great colleagues and lots of (creative) freedom.
Cosy events and of course a nice gift for all the great moments in life.
Our Sjoerd Dijkstra foundation dedicates itself on your behalf to beautiful social projects in the hospitality industry for vulnerable groups in society.
At Hard Rock Hotel Amsterdam American, we value equality and diversity. Your gender, ethnicity, age or orientation make no difference during the application process. We are a company where everyone feels welcome and can be themselves. Whether you are young, slightly older, a student or a returnee.
Solliciteer nu