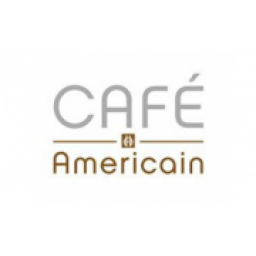 Cafe Americain
Gepubliceerd: ongeveer 10 uur geleden
Breakfast Chef PT/FT
Gepubliceerd: ongeveer 10 uur geleden
You are a true Early Bird and you know breakfast is the most important meal of the day. An opportunity to work in Amsterdam's famous Art Deco restaurant Café Americain, which also houses the very first Hard Rock Hotel in the Netherlands.POSITION SUMMARY
You will prepare a la carte dishes and the buffet for the breakfast. Your job will be to ensure that the dishes leave the kitchen if they not only taste good, but look good as well. Guests will start their day with a sunshine after your breakfast. As a Breakfast Cook, you are of course fully familiar with the latest cooking techniques, food trends and ingredients. Eggs do not have any secrets for you! After the breakfast you make sure the mice en place for the next day and the orders are done accordingly.
PRIMARY RESPONSIBILITIES
This job description reflects the position's essential functions; it does not encompass all of the tasks that may be assigned.
Maintain cleanliness continually by throwing away trash, wiping down work area, cleaning equipment, and returning utensils.
Receive and store food according to standards, ensuring all product is rotated and items are stored at proper temperatures.
Set up stations, including utensils, equipment, and other needed items.
Carry out interim quality checks (taste, color, fluidity, etc.) and, where necessary, carry out adjustments.
Providing cold and warm breakfast buffet.
Check the fridges and freezer for products and stock (THT, FIFO, HACCP.).
Bake breads on the oven program to ensure continuity.
Apply various egg preparations at the request of the guests.
Responsible for the cleaning activities of the department, fridges, buffet.
REQUIREMENTS
EXPERIENCE, EDUCATION, AND CERTIFICATIONS
MBO level 2 or 3 working and thinking level.
Demonstrable knowledge of basic cooking techniques.
Knowledge of products and ingredients.
SKILLS
You are enthusiastic and flexible.
You are a good team player but can also work independently.
You have the ability to cope with stress, handle time pressure well and always take the initiative.
You are creative and are good at working collaboratively.
You have a genuine affinity for the kitchen.
You live in the Amsterdam area.
ADDITIONAL REQUIREMENTS
Not averse to rotating and weekend shifts and working on public holidays.
WHAT CAN YOU EXPECT FROM US
Hard Rock Hotel Amsterdam American is part of Eden Hotel Group.
A fulltime contract with a gross salary starting at € 2.100 per month (based on full-time employment).
The Eden Basics are in good hands with us. Think good collective insurances and a travel allowance.
Two free nights per year in an Eden Hotel of your choice.
Substantial discount on even more nights at Eden Hotels, also for Family & Friends.
Team member and family room rate discount at Hard Rock Hotels.
Inhouse experience at Hard Rock Hotel Amsterdam American.
25 days of holiday (based on fulltime contract) and the option to buy 5 extra days of holiday.
Continued self-development at the School of Hard Rock.
Bicycle scheme via the company scheme.
Have your online orders conveniently delivered to the hotel.
A nice colleague bonus scheme.
Great colleagues and lots of (creative) freedom.
Cosy events and of course a nice gift for all the great moments in life.
Our Sjoerd Dijkstra foundation dedicates itself on your behalf to beautiful social projects in the hospitality industry for vulnerable groups in society.
At Hard Rock Hotel Amsterdam American, we value equality and diversity. Your gender, ethnicity, age or orientation make no difference during the application process. We are a company where everyone feels welcome and can be themselves. Whether you are young, slightly older, a student or a returnee.
Solliciteer nu